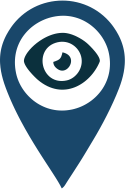 Vision Statement of Kranti
"To be the Benchmark in Packaging industry and to be the most preferred, dependable Value Chain Partner of National and Multinational Companies"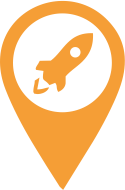 Mission Statement of Kranti
"Always focusing on core competencies of Packaging Industry with vigor and dynamism to have a technical edge over competitors in Packaging Industry" Kranti is determined of adhering to its mission and vision and has set on to become a glocal company. A local firm with global market and clientele is the long range blueprint of Kranti, conceived by us. Vision and mission are incomplete without strong intent i.e. the inner commitment to mission and vision. We are strongly committed to our mission and vision and this can be reflected in our actions. Kranti is restless to grow and achieve its desired destination. After having started with a seed capital of merely 60 lacks, today our total investment has crossed 3 crores including fixed and movable assets. We have got SSI registration which allows us to look for government agencies and industries.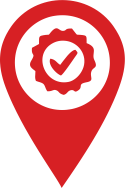 Our Core Values...
Kranti has set core values that always guide us and enlighten our path.
There are four core values :
Customer and Quality Values : We value our customers. Customers are god for us and we are abiding to provide the best quality products to our customers. We are always open to know what they expect, what their demands, and customization. Looking to their requirements, we provide the best quality products at right time at right quotes. We solicit their suggestion as they are our valued stakeholders. Our dealings with customers are transparent and our practices are fair.
Professional and Moral Values : We never compromise with ethics. Our suppliers, our distributors, government agencies-authorities and all our stakeholders prefer to deal with us because from procuring to payment, we follow ethics. It is one of the pillars, kranti stands upon. We take privilege to say that since our inception; hardly any of our stakeholders has complained or have been having any grievances with us.
Employee Values : Our employees are none else but our family members. They are treated with full dignity. Our supervision techniques never involve any kind of torture nor misbehavior. Our wages and salaries are fair and motivating. Through all these fair HR practices and values, we get precision and perfection in work. They pour their heart and soul in their work. Our turnover ratio is very low.
Environmental Values : Our plant is established in an environment friendly ambience. It results into less energy consumption. We have energy saving practices like good ventilation and illumination through sun light. Our products are recyclable and can be used for longer periods. We also rely upon the recycling of resources when it possible. Kranti believes in helping maximum and harming minimum the society. In future, we have sincere plans to become a green enterprise Our core values enable us of our role; we play in the society and for the society.